Electronic Surge Protection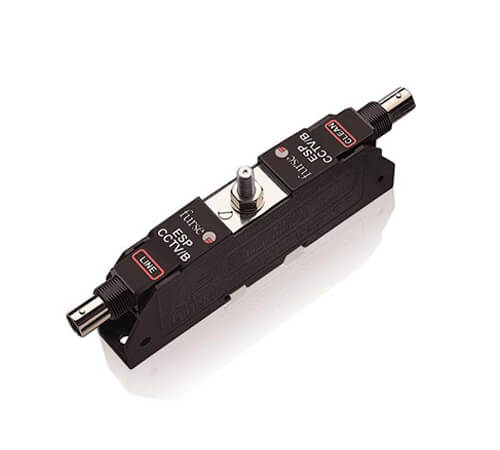 Application:
CCTV Systems
Let through Voltage (Up):
40V
Installation:
Connect in series with the CCTV cable in a convenient place close to the equipment being protected. For outdoor CCTV cameras, protectors should be mounted in the junction box, or in a separate enclosure, close to the camera. Protect central control and monitoring equipment inside the building by installing protectors on all incoming or outgoing lines, either: a) near where they enter or leave the building, or b) close to the equipment being protected (or actually within its control panel).
Description:
Combined Type 1 and 2 tested protector (to BS EN 61643) for a Photovoltaic PV solar panel system that is on a building where a structural Lightning Protection System (LPS) is employed, for equipotential bonding. For use at boundaries up to LPZ 0 to protect against flashover (on the DC side of the DC-AC inverter) through to LPZ 2 to protect the PV system from damage.