High Volume Low Speed (HVLS) Fan
Why by choosing our HVLS Fans is a breeze?
MacroAir invented the big fans and continue to manufacture the most cost-efficient, quiet,
beautiful, and powerful big commercial and industrial HVLS fans in the market.
We are driven by four principles:
Move Air Precisely
Designing HVLS fans that produce ideal airflow for cooling and heating any application.
Move Air Efficiently
Creating big ceiling fans that move air at the absolute lowest operating cost.
Move Air Smoothly
Manufacturing big fans that are quiet and energy efficient.
Move Air Infinitely
Building large fans that maintain their high quality over time.
Professional advice from a full qualified technical team
Designs that comply with all relevant standards
Our responsibility for providing a design that is safe
Experience and the software to provide an 'optimum' design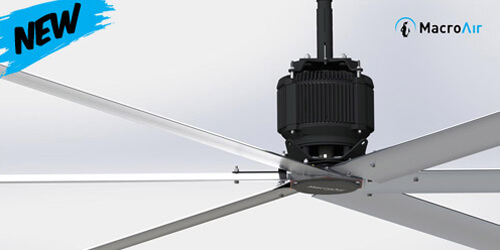 X-Series (Gearless)
This fan boasts a bullet proof, industrial-grade, direct drive motor/controller platform more powerful and far superior than any fan before it. The MacroAir AVDX is a true workhorse that can endure the harshest industrial environments without breaking a sweat.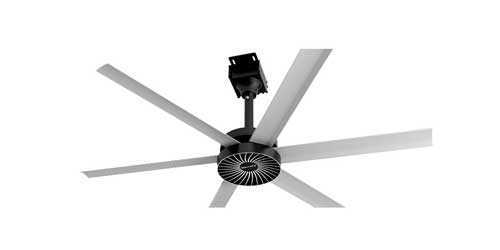 AVD 370-2 (Gearless)
The next generation of air movement is here and engineered for maximum performance with peak efficiency. Ideal for ceiling heights as low as 12 feet, the AirVotution-D 370/2 commercial ceiling fan is the perfect airflow solution for cooling your smaller spaces. A sleek design and custom color options add to its appeal, making these fans the most attractive ceiling fans on the market.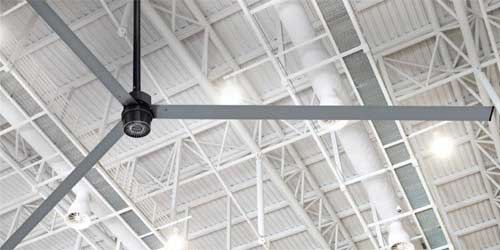 AVD 430 (Gearless)
The AirVolution-D3 is ideally suited for medium to large spaces such as car dealerships, manufacturing facilities and distribution warehouses. Designed to be our most cost-effective HVLS fan, this model incorporates the primary benefits of our gearless technology. It features the highest efficiency motor available, reduced weight, less noise and no maintenance. In addition, it is suitable for wet environments with an IP65 rating for wash down or outdoor use. When high performance, best value and budget are critical factors, the AirVolution-D3 delivers the best ROI of any HVLS fan on the market today.
Controller
• Control network, group or individual fan
• Control fan speed, direction, and light
• Schedule run time
Air Effect
• Set and maintain your desired temperature
• Senses room temperature and humidity
• Control fan speed and direction
Light Kit
• High performance LED
• Directly illuminate your space
• Control with touchpad or tie into light gride
Air Lynk
An external, high-performance building automation multi-protocol interface that is preconfigured to communicate between any MacroAir fan and various building automation protocols.
Energy Efficient
Save up to 30% on energy bills, saves 20% on heating by bringing warm air down to the floor.
Project Support
Customized solutions and local service provided by our strong technical team.
KHIND HVLS Fan Series
In KHIND, we carry various type of big fans – Ceiling Mounted, Portable and Wall Mounted to suit into different types of environment and requirement.